Barry 3-1 Bala Town
Jenner Park, Barry / JD Cymru Premier / Saturday 23 September 2023
Attendance: 374
The Town's summer signing Ollie Hulbert pulled the strings with a first half brace before a superbly dominant defensive performance in the second period, which included captain Kayne McLaggon assuring the result with 15 minutes to play.

Bala had chance of a fightback when substitute Josh Ukek sent an off-balanced effort off the underside of the 'bar and in on 72 minutes, but the outcome was ultimately decided as 3-1 thanks to the hosts' early dominance.

After a bright start, a mix-up at the back led to a two-on-two with McLaggon slipping through Hulbert to put the Town one-up with ease inside 12 minutes.

The 21-year-old added to his earlier tally on the stroke of half-time with a scrambled clearance falling to Hulbert to fire home his fifth of the season from close range.

McLaggon put the Bala hopes to sleep after the visitors pulled one back, beating the offside trap to calmly put a one-on-one effort past Kelland Absalom.

A dangerous free-kick from the visitors in the ninth minute tested Mike Lewis early, preventing an effort from sailing into top corner.

Barry weren't shy with getting numbers into the box directly after, Hulbert once again with a chance before the recycled attack had a spectacular McLaggon overhead effort saved.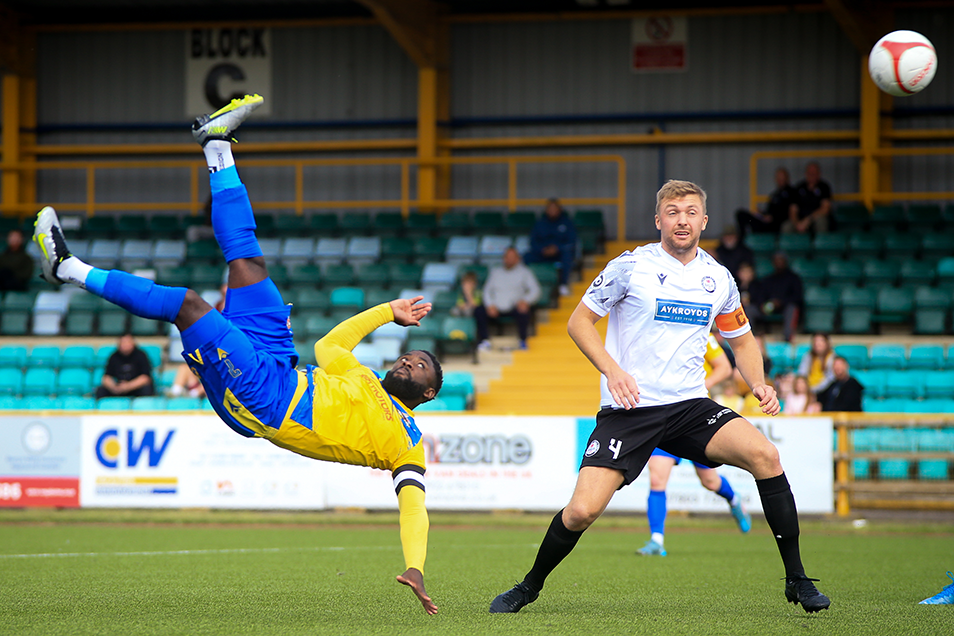 McLaggon missed a chance to double the lead later on in the half when Harrison Bright went on a run down the right-hand side, squaring a low cross to the Town captain who sent his effort over the crossbar.

Within three minutes of the second half starting, Barry were dangerous with two attacks from long throw-ins. First, McLaggon heading off the crossbar from Davies' throw, before Keenan Patten blazed over at the back post on the second effort.

Bala fought back into the game while the Town looked to shut up shop defending their two-goal lead but ultimately a solid performance from the Barry backline, including a couple of brilliant last ditch saves from Mike Lewis kept the visitors out to produce the first three points of the season.